Digital campaign ASAP?
Implementing a digital campaign is like planning a train timetable. Time is crucial, and delays are not an option. If the creation isn't ready in time for the given deadline, it may mean that our ad won't be shown. Then the whole campaign will just derail and the whole budget will go up in smoke.
For example? After two days of silence, the client gives the creation the red light, or requests so many changes that you may as well start everything from scratch. The deadline is tightening around the team like the trash compactor on the Death Star, threatening the lives of Leia, Luke and Han Solo. The crunch becomes literal, and the stress and nerves are starting to build up, because there are other tasks waiting in the queue …
So, what do you do when the spectre of a digital project appears that needs done "right now", and the emails start to flow in with the terrifying "ASAP" in the subject line? Contact the real experts in this field. No need to call the Ghostbusters – all it takes is a message to 1000digital, the Real Tight-Deadline-Busters!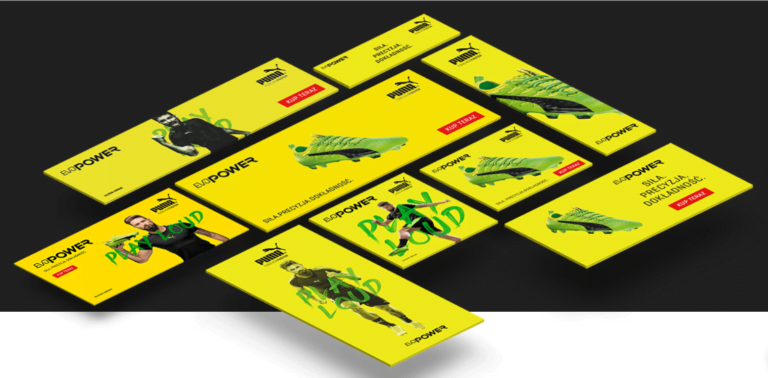 12-year veterans of display advertising
We've been on the market for 12 years, accumulating effective and successful display campaigns one after another (take a look at past campaigns for Onet and Puma). We also have many stories of situations where production needed finished "yesterday". Thanks to these, we've learned to manage the work of the team so as to effectively respond to the challenge of projects that come out of left field, or changing creative approaches to the same brief.
Digital campaign production – what does it look like from behind the scenes?
We always have spare capacity in reserve, which we mobilise in the event of a sudden, unexpected project. This allows us to assign a dedicated ad hoc team that will best respond to the specific needs of a given project. Depending on what those needs are, it can include creative specialists, graphics, animation and coding. Our fast, "tailor-made" approach allows us to deliver a high-quality, broadcast-ready solution on time.
But our experience is not the only reason why it's worth implementing your project with 1000digital.
Digital outsourcing from A to Z
There's absolutely no task that 1000digital can't handle. OK, maybe it would be difficult for us to prepare sushi for a 50-person Japanese-themed dinner, and it would also take us quite a while to create a several-acre "Alice in Wonderland" themed playground. After all, we are online campaign specialists first and foremost. In this field, our reliability makes us stand out and we do really great things.
Like what? From reformats (i.e. transferring a creation to a graphic with particular dimensions tailored to a specific publisher) in various languages based on the master version, through creative rendering of materials from the ATL campaign, to creating a master, or even an end-to-end online campaign concept, including the strategy and production of display ads, animations, video clips and Facebook Ads. From the smallest to the largest A to Z projects, we already have over 1000 under our belt. Which also fits nicely with our name.
With us, you don't have to be afraid of digital ASAPs. We'll be happy to take them off your hands. All you need to do is take advantage of 1000digital outsourcing and fear no more!