Scope of work
App concept
UX/UI Design
Implementation for Android and iOS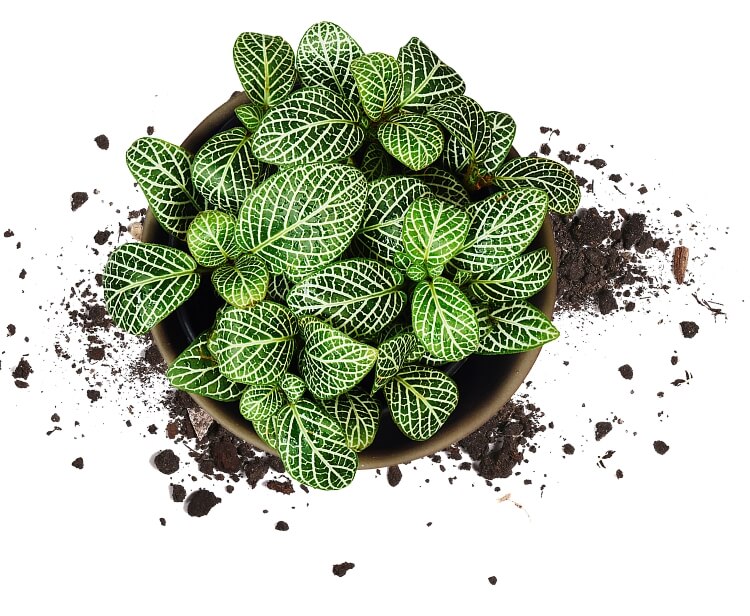 A garden toolin the smartphone
While introducing the new line of products, Wokas Smart, the company was looking for a solution that would help them stand out and simultaneously be an added value for their Clients. We suggested them to create a free and useful tool in the form of an application, that would help in day-to-day plant care.
The application holds a wide range of features: watering reminder, tips on optimum growing conditions as well as the recommendation of products from the Wokas portfolio, that would fit best in this type of plant growing.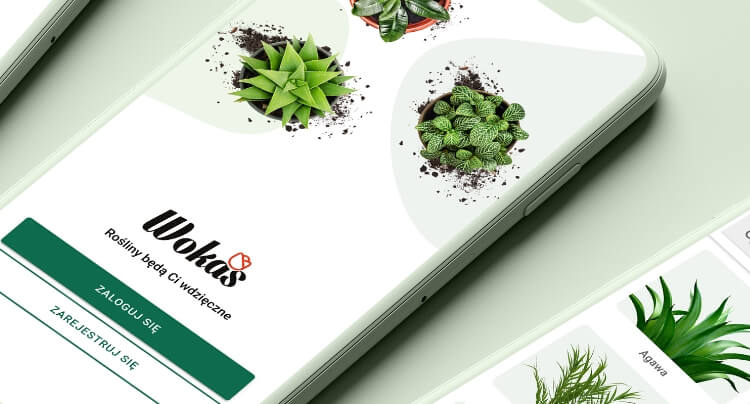 OUR TASK
Our goal was to establish an aesthetic and functional application for Android and iOS systems, addressed to present and potential Clients of the Wokas brand. Our goal was to develop a tool that would actually facilitate everyday plant care.
Personal assistant
to a plant carer
When selecting key features, we focused on the
most frequent problems usually faced up by the
plant caring beginners. That's why we came up
with an idea for basic functionality of the Wokas
app, i.e. reminding about plant watering at the
time set by the user.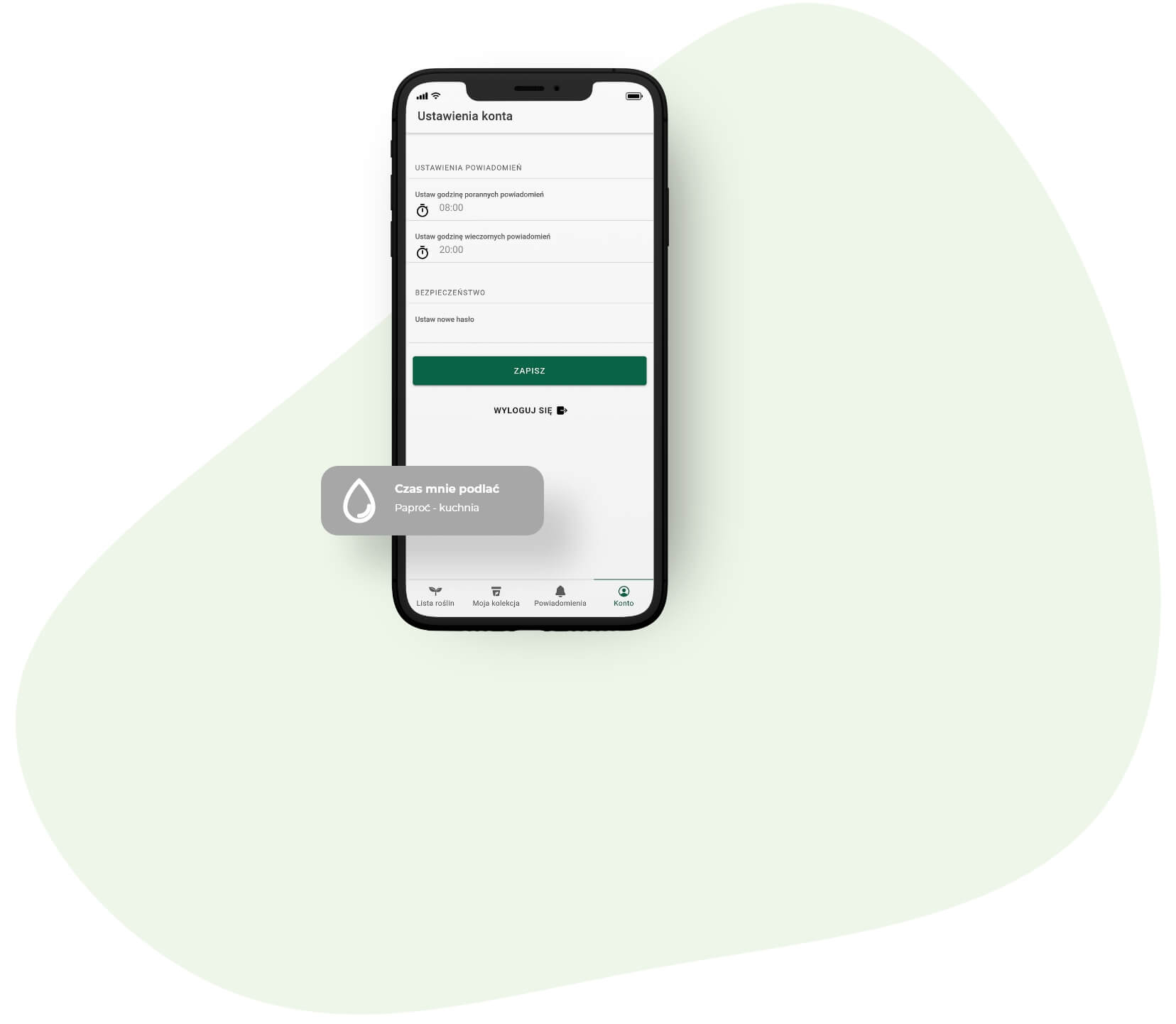 We all know how busy everyone is these days, we have absolutely no time, the smartphone is an inseparable companion of each of us. So, such an application seemed the best solution for every occupied person, who loves plants, but unfortunately, he has got so many things to do that he basically forgets about some things like watering.
Ewa Stepiuk, Sales and Marketing Specialist, WOKAS SA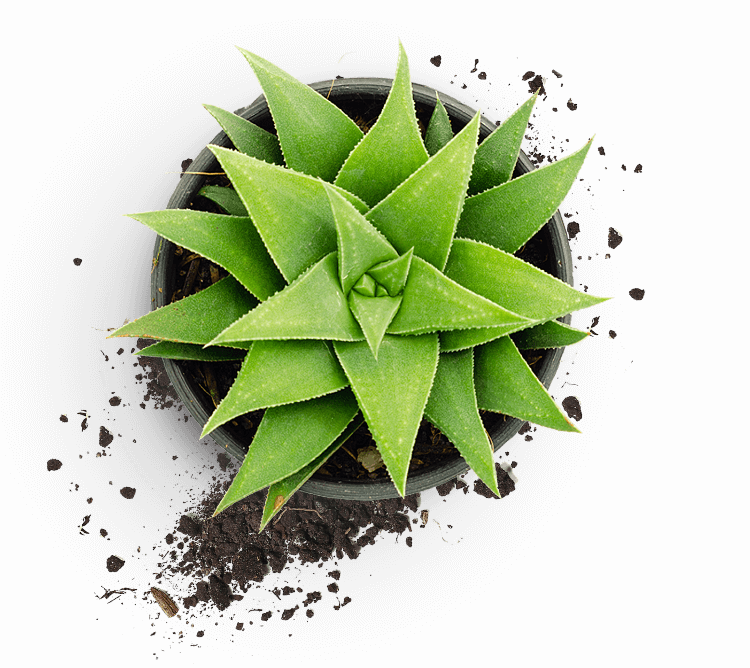 Our ambition was to set up a compendium of knowledge provided for every aspiring gardener. So, we have developed a wide base of flowers, trees and bushes, that are most often grown in houses and gardens. We have
prepared
a handful of basic information about a plant and treatment guidelines, including:
recommended sunshine level
adequate hydration level
target ambient temperature
recommended Wokas products
In addition, we gave our users an opportunity to create their own green collection. Within this very set, the users may add up a plant to his/her list from the main catalogue and then name it, set watering times, or take personalized notes.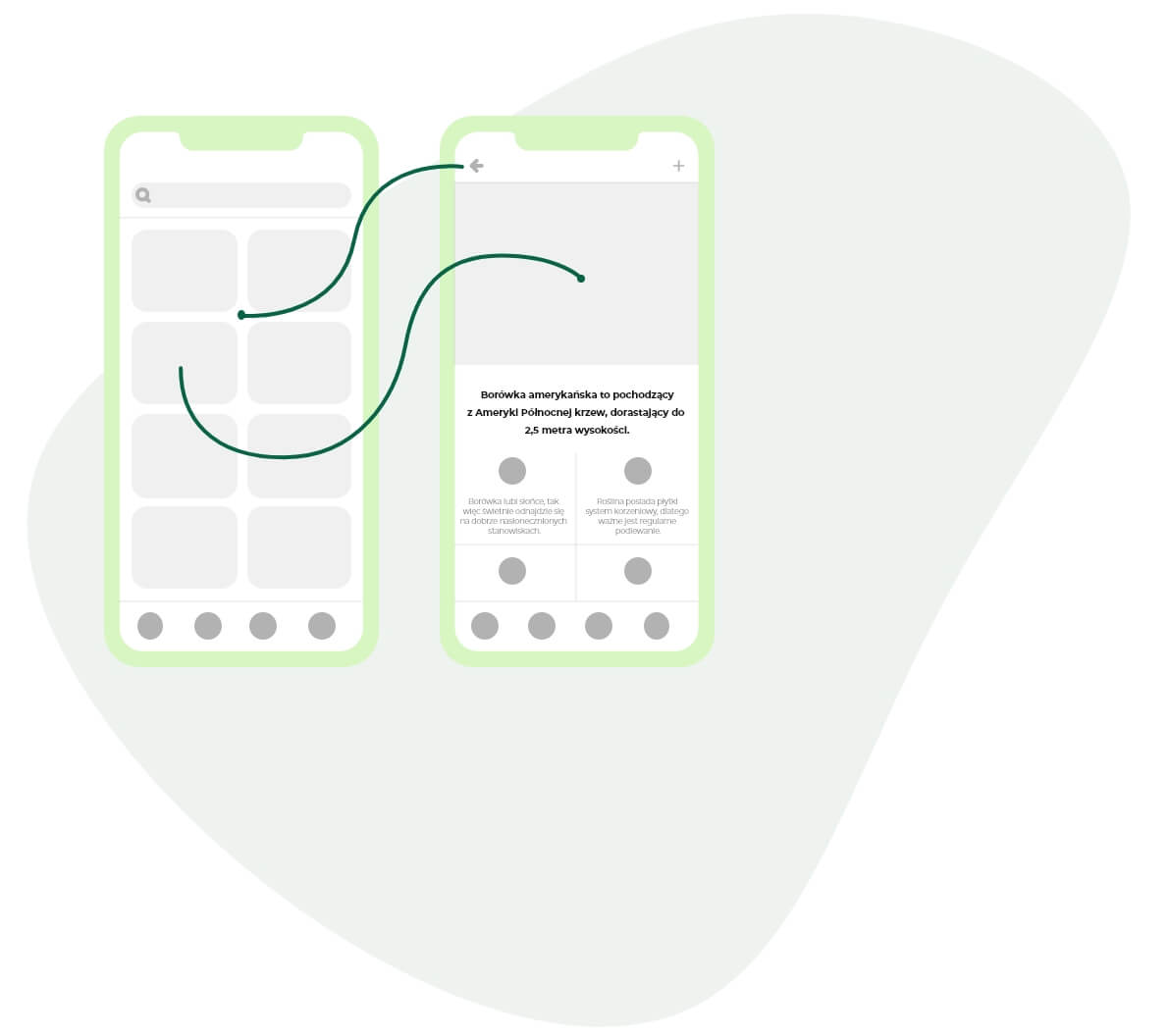 Action Plan
Conceptual stage Our first step included planning certain views
and possible interactions. The key to the success
of the entire project is properly prepared and
well-thought mockups. We were looking for
simple and intuitive solutions, so that everyone
would know how to use them.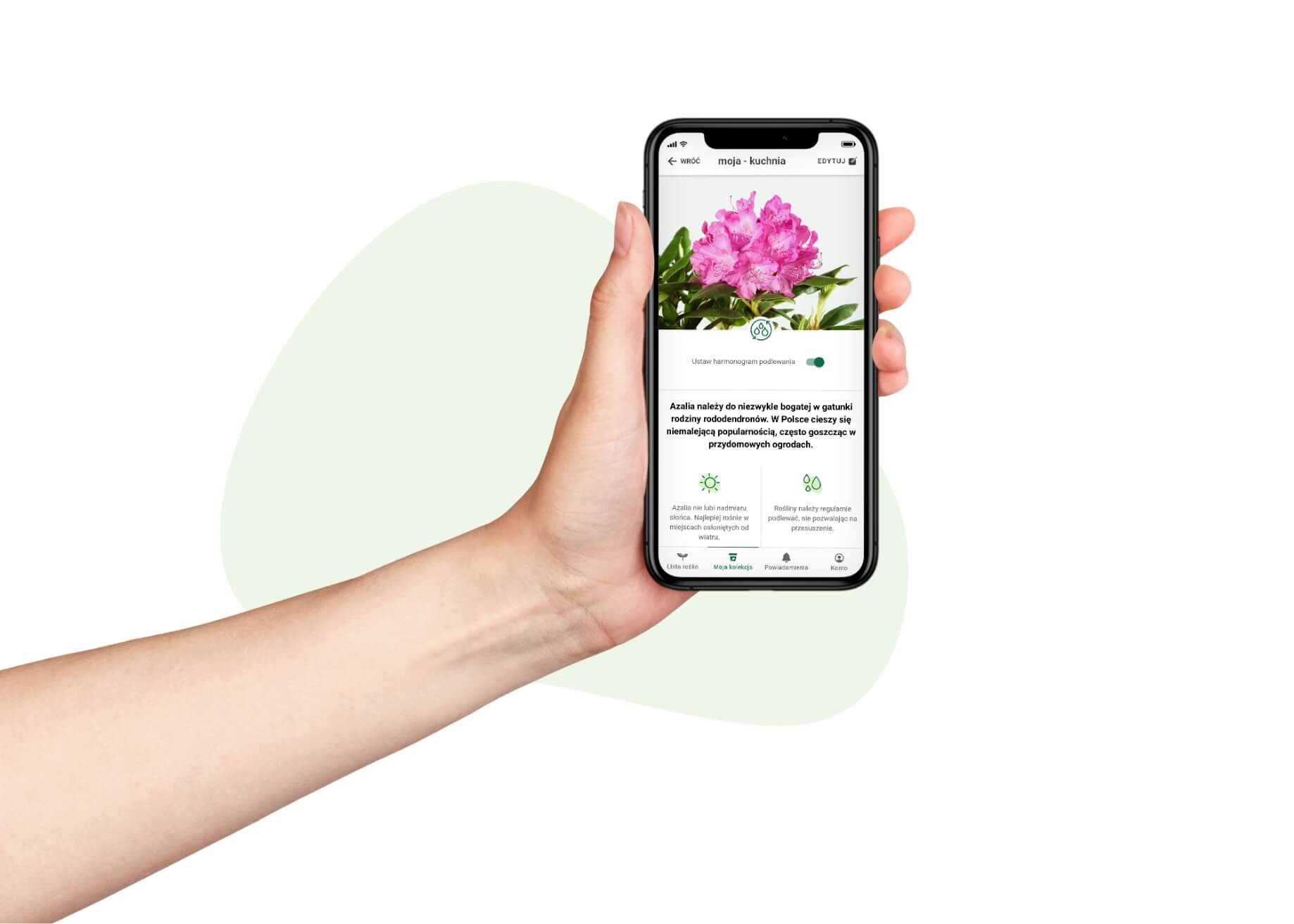 Graphic design Over the course of works on the visual side of the Wokas application, we were driven by minimalism and cutting edge solutions, and that's why we selected a simple iconography ina naturally matching green. However, the prettiest decoration is photographs of beautiful plants, that will delight every single gardener.
Project implementation The greatest challenge in developing the Wokas
mobile app was the selection of the technology
to be applied to the project.
After the research, we finally decided to set up
a hybrid mobile application.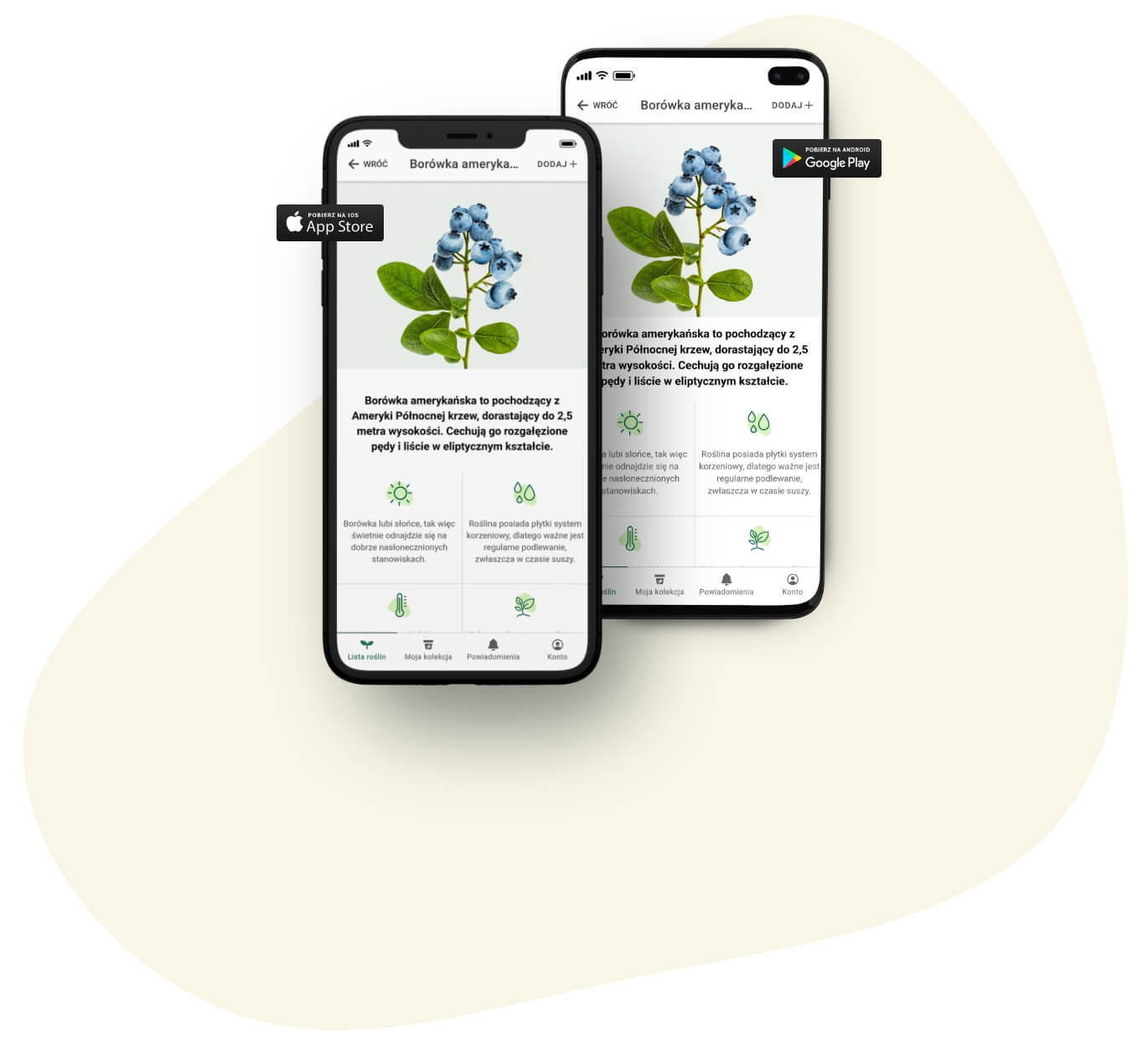 Basing on the potential of JavaScript frameworks, such as Ionic and Angular, we developed a mobile application with common source code, that could be compiled and used both on iPhones and Android smartphones.
Damian Słoński, Frontend Developer
Project in progress
Of course, as it happens to this kind of project, we have lots of ideas for new features. One of the most obvious ones are UX optimization and increasing the plant base. Over the time, we also plan to add up some new exciting features.
Wokas app is available in the App Store and Google Play. Feel free to download and test it as well as provide us with the feedback, that can genuinely contribute to the software development.
It has been a real pleasure working with 1000ideas! The cooperation was very efficient, we listened to each other and, in consequence, the application works perfectly and gives satisfaction to both sides. Of course, we want to continue with the collaborating and expanding the application.
Ewa Stepiuk, Sales and Marketing Specialist, WOKAS SA
Download WOKAS Smart application
Did you like our project?
Fill the form and check, how we can help your company.