About project
Polish web service ONET changes its video offer twice a year. We created a presentation for the new season Spring 2017: a printed catalogue and web materials.
Despite the fact ONET is an online portal, we used the same way to show the schedule as TV stations. Using elements from the new communication platform #wiem (#Iknow) we designed a printed catalogue with the news spring schedule. We wanted to keep it modern and simple to match the brand's personality.
Result
An aesthetic printed catalogue in unusual, square shape. After it was finished, it looked totally different than TV schedule magazines we all know: hard cover, thick paper, minimal graphics – all that makes using the catalogue an unique experience. We also designed and developed a website, using matching graphic designs. Moreover, that project was ready in a very short deadline because of our perfect work planning.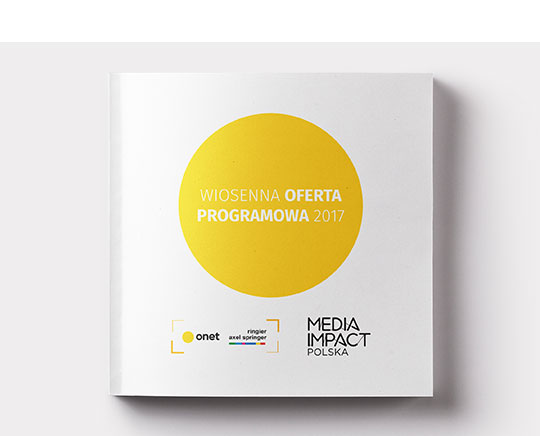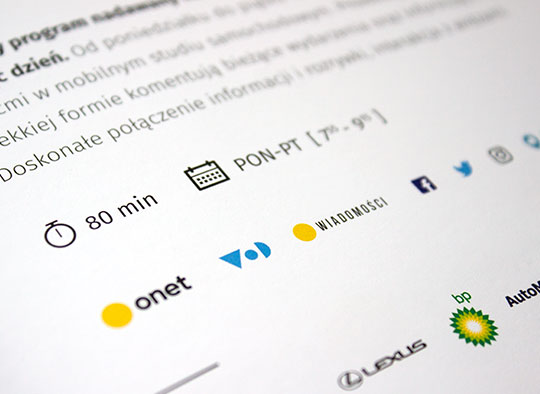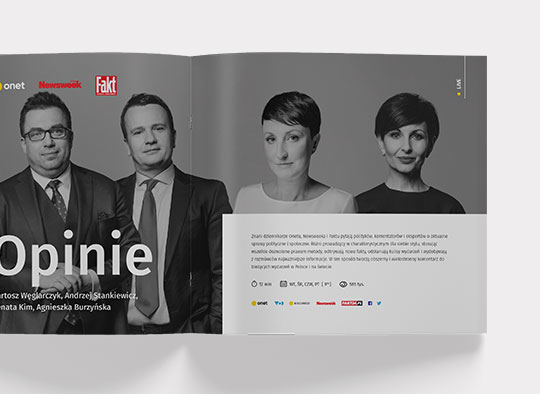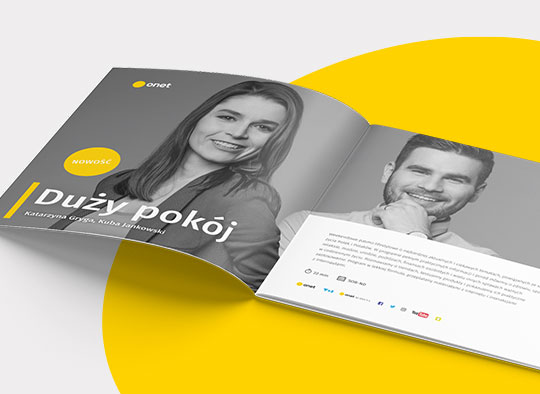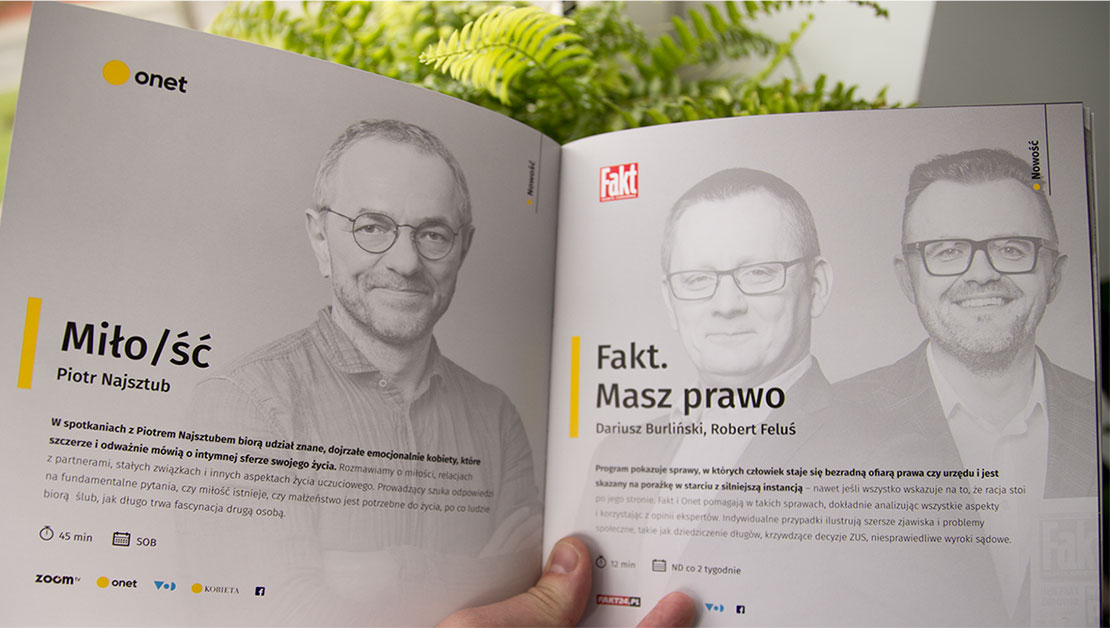 Did you like our project?
Fill the form and check, how we can help your company.